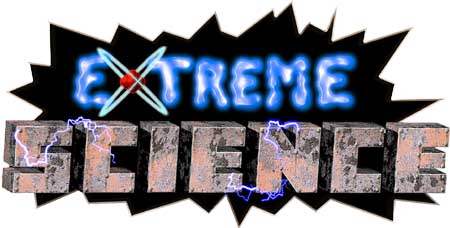 Inspiring the Mind since 1999
Extreme Science is exactly what the title implies: Extreme! In this highly acclaimed show, Hagerman leads your students on a wild journey through different fields of science. This show will tickle your funny bone and educate at the same time.
Hagerman's Moreland Hills School performance review!
I can honestly say that I have never thought a show was so great that I would invite them back for 2 years in a row. – Cynthia Bice, Harry S. Truman Elementary, Rolla, MO
Demonstrating various instruments of fun, Hagerman investigates the science behind many things we take for granted in our everyday lives.
Using in-line skates, Hagerman learns the laws of motion
Armed with a giant bungee cord slingshot, the audience witnesses potential and kinetic energy
Gyroscopes explain a curious balancing act
Slime oozes from polymers
Crystals cause water to "vanish"
See the worlds largest ball made of recycled Styrofoam cups
Electricity is utilized for a shocking experience
The shows were a ton of fun – and weeks later my two children are still talking about the disappearing cup and the BOOM of Bobby!- Anne Flamm, Boulevard Elementary, Shaker Heights, OH
Upgrade to Extreme Science 2.0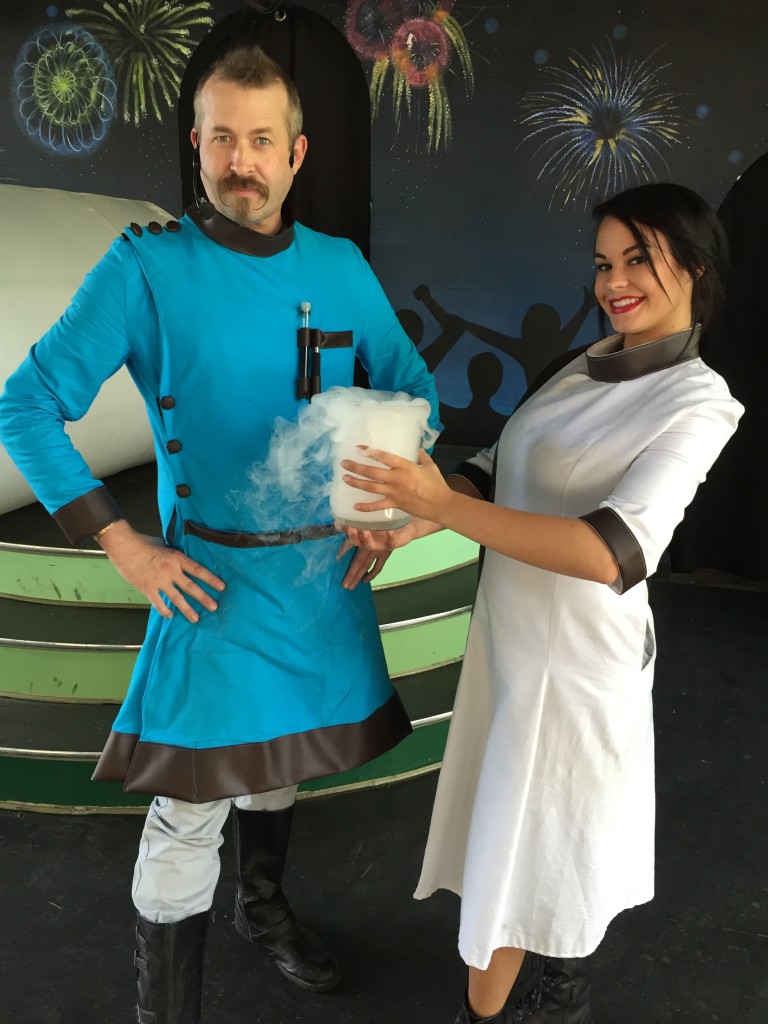 Extreme Science 2.0 is a two person version of the convocation.  When Hagerman brings an assistant, he can perform bigger and more visual science experiments.
By upgrading to the Extreme Science 2.0 school assembly, the best science show in the country becomes even better!  The larger experiments, along with music, captures the attention of students like no other.
The videos below show two of the routines that is included by upgrading to the Extreme Science 2.0 science assembly.
Extreme Science School Assembly Educates and Entertains
Chemistry is not just test tubes and beakers!!! In the world around us, chemistry plays a large role in how we live our lives.
This program helps students to understand how everyday living and chemistry intertwine .
This show is pact full of information presented with a strong backbone of comedy. Students can also expect to see: reactions that create different gases, the recycling of Styrofoam, the production of water, and much more. This show literally ends with a BANG!!!!!
Extreme Science is guaranteed to be one of the best science shows you will ever see.
(Hagerman stakes his
reputation
on it!)
Availability:
Alabama, Alaska, Arizona, Arkansas, California, Colorado, Connecticut, Delaware, Florida, Georgia, Hawaii, Idaho, Illinois, Indiana, Iowa, Kansas KS, Kentucky, Louisiana, Maine, Maryland, Massachusetts, Michigan, Minnesota, Mississippi, Missouri MO, Montana, Nebraska, Nevada, New Hampshire, New Jersey, New Mexico, New York, North Carolina, North Dakota, Ohio OH, Oklahoma OK, Oregon, Pennsylvania, Rhode Island, South Carolina, South Dakota, Tennessee, Texas TX, Utah, Vermont, Virginia, Washington, Washington DC, West Virginia, and Wisconsin.
St. Louis MO, STL MO, Saint Louis MO, KC MO, Kansas City MO, Tulsa OK, Oklahoma City OK, Springfield MO, Houston TX, Dallas TX, Columbus OH, Joplin MO, Topeka KS, Wichita KS, Branson MO, Lake of the Ozarks MO, Osage Beach MO, Columbia MO