Hagerman started to actively market to fairs and festivals in 2011.  This does not mean he has been performing for only a few years.  In 1995 Hagerman began entertaining for a living and hasn't had a real job since.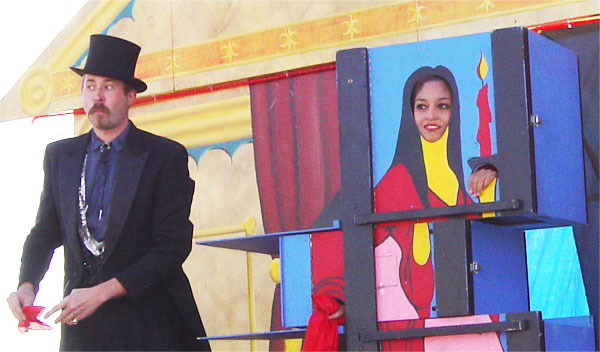 During the past 17 years Hagerman has performed all over the country at 1000's of schools and has entertained theme parks with 1000's of shows.  Since 1999 Hagerman has produced and starred in shows marketed to theme and amusement parks.  To date, every amusement park Hagerman has performed at has had him return for multiple seasons.  We would like to extend this level of professionalism and original entertainment to the fairs and festivals of the United States.
Over the past three seasons you have demonstrated you ability as a versatile performer here at Lake Compounce. As I recall you have trained and performed with a myriad of dogs, MC's children shows, performed consistently as a 'street' entertainer, performed as a master magician, and this year you even sang as part of your performances in a variety show. You did all this while managing the daily activities of other entertainers… I never saw a performance that you were not on. – Tom Wages, former IAAPA President
Last year, after attending the MAFF convention for the first time, Hagerman got a chance to show off his talents and now has several new friends.
Fairs and Festivals
Davis Co Fair, Bloomfield, IA
Nodaway Co Fair, Maryville, MO
Jesse James Festival, Kearney, MO
First Night, Columbia, MO
Santa's, Phoenix, AZ
Premium Comedy Magic for your Fair or Festival

Hagerman the Magician brings something special to the magic show experience. Big on originality, even bigger on laughs, Hagerman has that real creative spark seldom seen in other magicians. Hagerman starts the audiences laughing before any magic begins; and when the magic happens, his clever routining shines. Vaudeville Magic is first and foremost highly entertaining.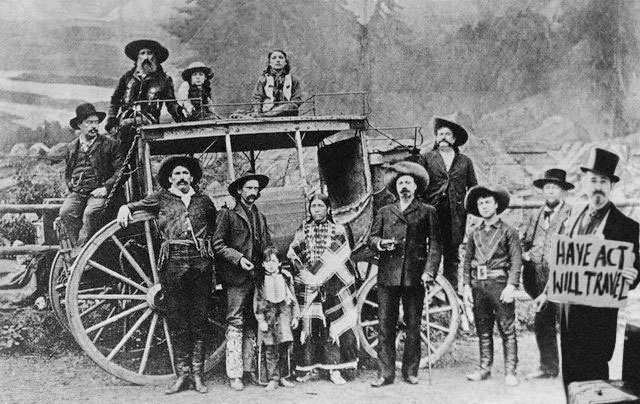 Hagerman's theme park experience translates well for the outdoor entertainment arena.  At times he would performed six outdoor stage shows a day, plus extra shows on the ground, for seven days a week for three months straight.  This is the kind of seasoning you can count on.
Contact us for your next Fair or Festival
/* <![CDATA[ */ var google_conversion_id = 946476998; var google_custom_params = window.google_tag_params; var google_remarketing_only = true; /* ]]> */