Classic Appeal for a Modern World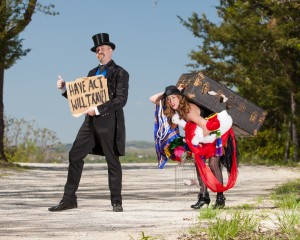 Vaudeville Magic is the title of Hagerman's comedy magic show. When it comes to outstanding performances, Vaudeville Magic has all other magic shows beat. Nowhere else will you find a more entertaining combination of great humor and mystifying original magic. This show has a solid foundation of comedy and is performed in a style reminiscent of the days of vaudeville.
I have hosted Hagerman the Entertainer at two of my festivals. He is a total delight to work with and a fascinating entertainer. The children and families were enchanted with his clever, magical skills and lively, witty humor. Hagerman is whimsical, amusing, good-humored and quite captivating. I especially appreciate the vaudeville era he represents in his shows. I look forward to working with him again. -Jane Accurso, Entertainment Director, First Night Festival, Columbia MO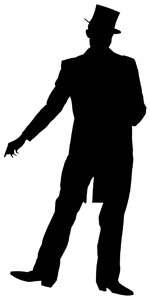 Routines you will not see:
(Follow the links below to see magicians performing the same routines.)
Ninety percent of working stage magicians include at least one of these items listed above in their performances and for many this list comprises half their show: for some, this is their show!  If you are a professional entertainment buyer, you probably recognize some of these worn-out routines. Magicians who perform these catalog bought routines are a dime a dozen. Though some of those magicians may perform these routines well, they are still only rehashing old material. If you want something new and fresh out of magic, Vaudeville Magic is the only answer.
Customized for Your Venue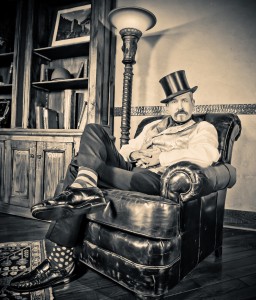 Hagerman can customize Vaudeville Magic for any stage large or small. It's his personality that plays big and so he can get away with entertaining thousands without the use of large illusions. But if grand illusions are what you want, Hagerman aims to please and can accommodate; but at twice the cost.
If you are serious about quality entertainment, contact Hagerman now!
/* <![CDATA[ */ var google_conversion_id = 946476998; var google_custom_params = window.google_tag_params; var google_remarketing_only = true; /* ]]> */